How to Use Second Hand Books for Decor
One of the most effective ways to expand your decorating supply collection is to purchase second hand books online. A stack of gorgeous antique books gives vintage charm and character to your home.
The number of decorative features that can be used in a home is nearly limitless. Everything hinges on our imagination and the sources of inspiration we seek. In this example, we'll look at some ideas for using old books to beautify our home. Despite the fact that we live in a modern home, these antique books may give any area a vintage and romantic feel.
What to Consider When Selecting Old Books for Décor
Colour Scheme
When buying books and book sets, keep your colour palette in mind. This keeps your decor in check. Also grab holiday colours for fun holiday decor!
Size
Buy different sizes. You never know if you need to fill a huge shelf, small spot or just need some pretty books to stack decor with.
Sets
Give it a shot to buy sets of books, it builds your vintage "library" quickly and sets can always used together or broken apart, but you should only buy complete sets!
The interiors
We should occasionally purchase second hand books for the illustrations inside. Consider repurposing the pages of an old book full of photographs and prints as wall posters, artwork, or a creative medium if you stumble across one. If you don't want to tear the book apart, you can always duplicate the pages. For the pages, we have to frequently purchase ancient hymnals, music books, Bibles, and educational books.
Topic
We all have a hard time when it comes to a vintage book about a subject, we are passionate about. This is a terrific, low-key method to inject your personality into your home's decor. If you have an engineer or accountant in your household, vintage engineering and accounting books can be both gorgeous and a tribute to the one you adore!
Decorating With Second Hand Books
Walls covered in second hand books
Second Hand books can make a great wall decoration, or at the very least a truly unique one. These books can be affixed to the wall in the place where the lid meets the wall, allowing the leaves to be viewed freely. We can see some open books in these inspirations that have been embellished with jewelry and other accents. On the other hand, publications have been included in which a tricycle has been decorated in a highly artistic manner.
Archaeology of second hand books
You'll see a wonderful array of arches in homes, book shops, and libraries if you search for #BookArch on Instagram. They're great for framing fireplaces, circular doors, and adding character to a wall.
Book arches are in high demand for weddings, according to Julie James, a floral artist and wedding designer in the Pittsburgh area. They're especially popular among English majors and teachers. James purchased a second hand book arch consisting of two long sections of bending steel for a picture session (rebar). Two holes were drilled in a variety of hardbacks and paperbacks, which were then threaded onto the arches, which were then fixed onto sturdy bases.
According to James, books play a variety of roles at weddings. "I've hung book pages from trees and placed book pages on tables beneath flowers and moss," she says. Little stacks of vintage books with a candle or tiny vase of flowers on top are a popular centerpiece.
With Books on the Headboard of the Bed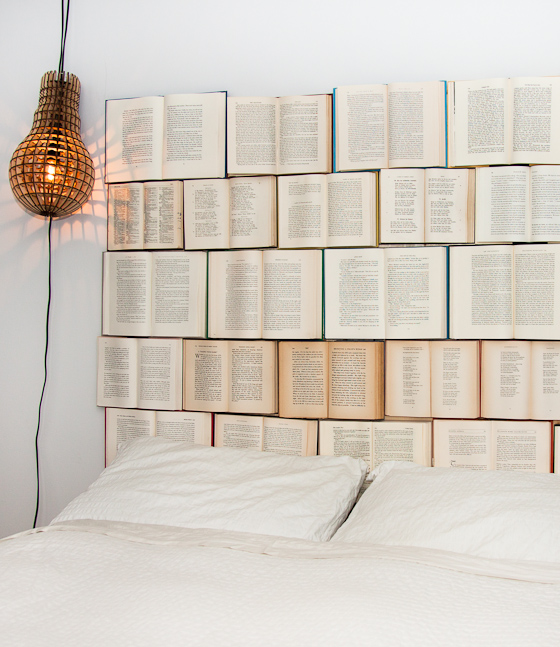 This is a fantastic concept. We've seen a lot of unique bed headboards because they may be made in a variety of methods, from pallets to fabrics. However, this headboard is unique in that it is ideal for folks who enjoy reading. Books that cling to a wall or a structure and open are utilized. As a result, an entire headboard is formed that is both startling and unique.
Spines that are tinted
The color of the tinted page tops can be used to categorize books by color. According to Nancy Martin, proprietor of Decades of Vintage, which sells ancient books sorted by color as well as rare antique books, blue and green are the most preferred page-top colors. Publisher's stain, a technical term for stained page tops, was placed to the page edges of some historic books to protect them from dust and filth later on. Martin explains, "It was a cheap way to make things look fancier and gave a series of books a competitive edge."
Since 1950s book series like the Bobbsey Twins, Nancy Drew, and Tom Swift had colored tops, she notes, shelving second hand books with the page tops showing out is popular for nurseries and children's rooms. "Sometimes individuals may place a couple with the spines out and then a few flat in the opposite direction," Martin explains.
Books that are unique
We are almost in front of some works of art in this scenario. These second hand books have been carved into beautiful items. On the one hand, they've cut out circles and attached them to ropes so that they dangle from the book like pages peeling off, and on the other, they've made butterflies out of leaves that look like they came from the book. It's a challenging project in both circumstances, and only people who know how to manufacture true crafts should attempt it.
Stacking of Second Hand Books
Stacking second hand books can be a mess or can be used for decoration if we know where to put everything. These books can be placed in a specific area and have some interesting details added to them so that they do not appear to be forgotten. We can observe how those ancient used books contain wooden letters or glass jars in this case. If we have any old items, they will surely be the perfect finishing touch for this room.
Second Hand Books for the coffee table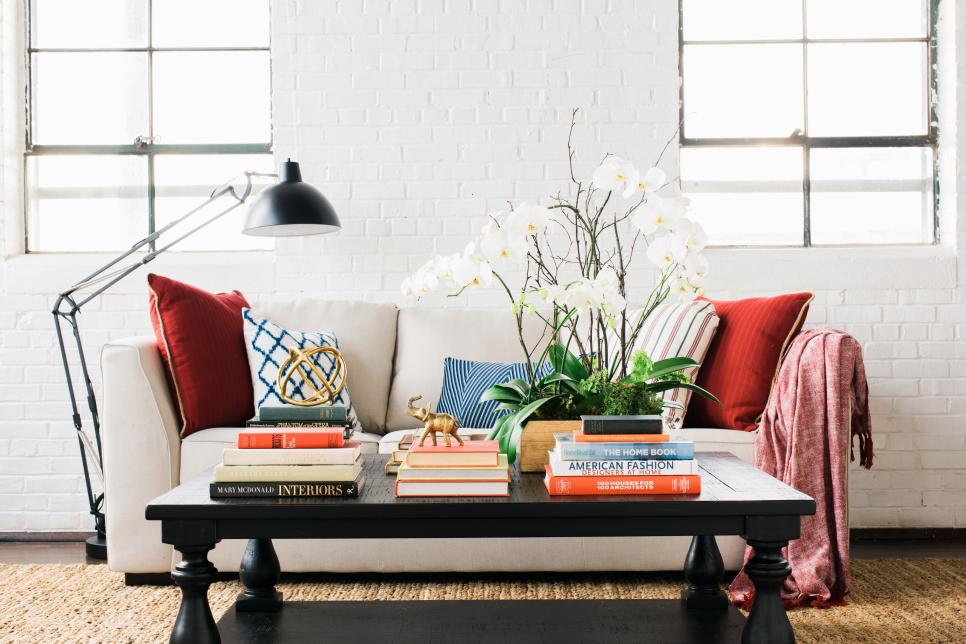 In the publishing and décor worlds, the enormous, photography-heavy second hand books stacked on many a coffee table have their own category: "coffee-table books."
These booklets frequently include information about the inmates of a facility. These second hand books could be used to make a political statement or reveal information about the owners' travels.
Sandra Cavallo, a Cape Cod designer, rotates the books on her coffee table in her West Falmouth shingle-style home to reflect the seasons. If she has an overnight visitor, she may choose books based on their interests. She piles volumes and meticulously arranges collections around them, allowing for easy access to the books. Cavallo explains, "Grouping books by color and size helps my arrangement appear clean and simple," but "mixing bold, lively colors and diverse sizes may be a fantastic design statement."
Shelves brimming with second hand books
In some locations, old second hand books can be used to decorate. They focus their attention on the mantles of chimneys. Other items, such as glass vases, might be added to the mix. To go with these ancient books, almost always choose details with a romantic feel.
At weddings, books are used to decorate.
Vintage items are frequently used as decorations during events such as weddings. This occurs as a result of their unrivaled amorous touch. As a result, ancient second hand books of various kinds have long been used to add ambience to weddings. They are used as flower center supports or as an addition to floral centers. We also see unique concepts like books hung alongside candles and glass jars.
Supported by Books
Old books can be stacked on their own or used as a support for various tasks. One of them is a unique industrial lamp made of metal that contrasts with the books. If properly piled, these great second hand books can also serve as a bedside table, adding a bohemian and unique touch. In actuality, we observe a well-made table on which the books have most likely been stuck in place so that they do not move on a transparent-wheeled stand.
Tables with Second Hand Books
Placing these books on tables as an adornment is a pretty simple way to use them. Despite the fact that reading is enjoyable, many houses treat books as an afterthought. They can be put on a coffee table, an office table, or living room shelves, with open spaces between them and other features such as vases or portraits to break up the monotony of books.
Second Hand Books and Flowers
Second hand books and flowers might be a nice addition to the set. Romanticism is assured when it comes to putting these two elements together. Burlap fabric, lace, or an antique string might be used to wrap or unite the books. Flowers or a bouquet are added to these books. Even a glass vase with flowers, such as roses, looks nice next to it. These parts, which range from tables to shelves and shelves, are suited for every room.
Comments